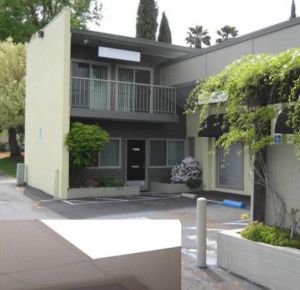 Sacramento Salon GS HAIR has moved
Sacramento salon GS HAIR opened our new private studio in July 2016.  Trading our mega-salon for a small boutique studio was no small feat.  Now enjoying our third year in our beautiful private studio, we've never looked back.  We are located in the modern building at the corner of Fair Oaks Blvd. and Fairgate Drive.  We're in the two-story suite at the end of the building.  The sign on our second-floor says 'GS HAIR' and the entrance is on the lower level. There is plenty of parking available down Fairgate Drive.  
Our comfortable lie down shampoo bowl is back.  Your favorite hair shampoo, conditioner and styling lines are available again including Moroccanoil.  There is cold wine and hot Keurig coffee waiting for you.  The studio has a feel very much like our big salon, but smaller and more comfortable.  We know you'll like it!
Click here for driving directions:  2398 Fair Oaks Blvd. #9, Sacramento, CA 95825