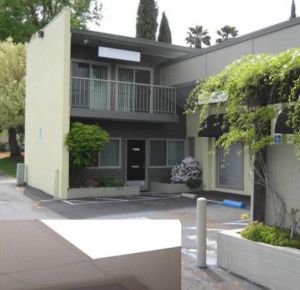 Sacramento Salon GS HAIR has moved
Sacramento salon GS HAIR has opened a new private studio.  We are located in the modern building at the corner of Fair Oaks Blvd. and Fairgate Drive.  We're in the two-story suite at the end of the building down Fairgate.
We have a two-story suite, but our studio is on the ground-floor.  Our uber-comfortable lie down shampoo bowl is back.  Product lines, including Sojourn and Moroccanoil are being re-introduced soon.  There is cold wine and hot Keurig coffee waiting for you.  It will have a feel very much like our big salon.  It's been two very long years coming and we hope you'll like it!
Click here for driving directions:  2398 Fair Oaks Blvd. #9, Sacramento, CA 95825