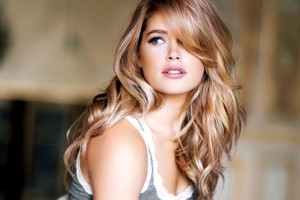 When is it time for a hair color change?
by Sacramento Salon Owner Greg Saumure
Color is undoubtedly my most popular service.  Only through 30 years of color service on clients can you really begin to answer every question.  The recent obsessive popularity of #thedress debate (white and gold or black and blue?) showed us how even the most subtle nuances can vary greatly.  Male to female, different browsers and different optic nerves all viewed the same photo differently.  But color services follow certain timeless themes.  Here are the reasons for hair color that I hear most often:
To cover grey.  60% of us have grey hair by age 40.  And the greys are not gender specific.  My male color clients continue to grow every year.  We have used an exclusive Italian hair color line for over 10 year snow.   As owner of one of Sacramento's best salons, I oversaw a staff of 23+ hair stylists.  And we don't all use the same hair color.  I watched results daily from different lines and tried new lines of hair color lines frequently.  Wanting our business, hair color reps would bring in entire lines for me to try.  So far, nothing has beat my hair color line.  We want coverage yes, but never at the cost of the health of your hair.  It must also be gentle.  The colors must be rich and it has to last.  I want your investment to have value.
The Seasons Change.  Most of my color clients originally came to me feeling 'washed out'.  I found it follows the time of year.  My clients have a Spring/Summer and a Fall/Winter formula.  They have the same base color.  But, Spring Summer is lighter.  They want a little pick-me-up after a long cold winter.  High-lights and are popular in the Spring and Summer.  Low-lights in the Fall and Winter.  Balayage is popular all year round.  Balayage is simply hand-painted and deliberately random hair highlights AND low lights.  Balayage is very popular now because it has great outgrowth.  The hair looks very natural.  Balayage gives the hair great depth as well.  I do a form of Balayage on every color touch up I do, and have throughout my entire career.  Successful because of the hair color line I use.
To repair damage.  Bleached blondes have a high price to pay.  Especially if they are not natural blondes.  The repeated chemical processes take a toll on women with dark hair.  Sun, chlorine and heat tool abuse all contribute to the breakdown.  A deep rich and carefully applied color service can bring back to your natural color and give your hair a much needed break so it can grow and mend itself.  It doesn't have to be deep and dark, just darker than before.
Color correction.  Believe it or not, color is a great way to both correct tone and repair the health of your hair.  Lesser color lines or boxed colors are meant to be 'fool-proof'.  Meaning no matter how the application varies, the color will stick.  But here's the caveat, it over-pigmitizes the hair, making it flat and dull.  It can also contain excess ammonia, opening the cuticle so wide, that it cannot close.  We call it having your cuticle 'blown-out'.  Think of it like a bent hinge on a door.  Where once the hinge is bent too far, the door never closes completely or properly.  Blown-out cuticles break.  Good hair color will make your hair fuller.  A great precision haircut and expert color application can correct the damage and get you back to looking beautiful again.

GS HAIR's namesake, Greg Saumure is a Vidal Sassoon Graduate (Santa Monica)- Master Stylist and Colorist.  He has over 30 years experience behind the chair as a stylist, colorist, educator and owner of one of Sacramento's Best Salons.  He has launched careers of hundreds of local stylists through his rigorous training and education program.
We are now located at 2398 Fair Oaks Blvd. Ste 9, Sacramento, CA 95825.  Book direct (916)838-4642 we Text.  E-mail us at [email protected]  We are in our new studio on the corner of Fair Oaks Blvd. and Fairgate Drive.  #ontheboulevard See you at the salon!
#vidalsassoon #haircolor #sacramentosalon #sacramentosbestsalon #haircut #gregsaumure #gshair