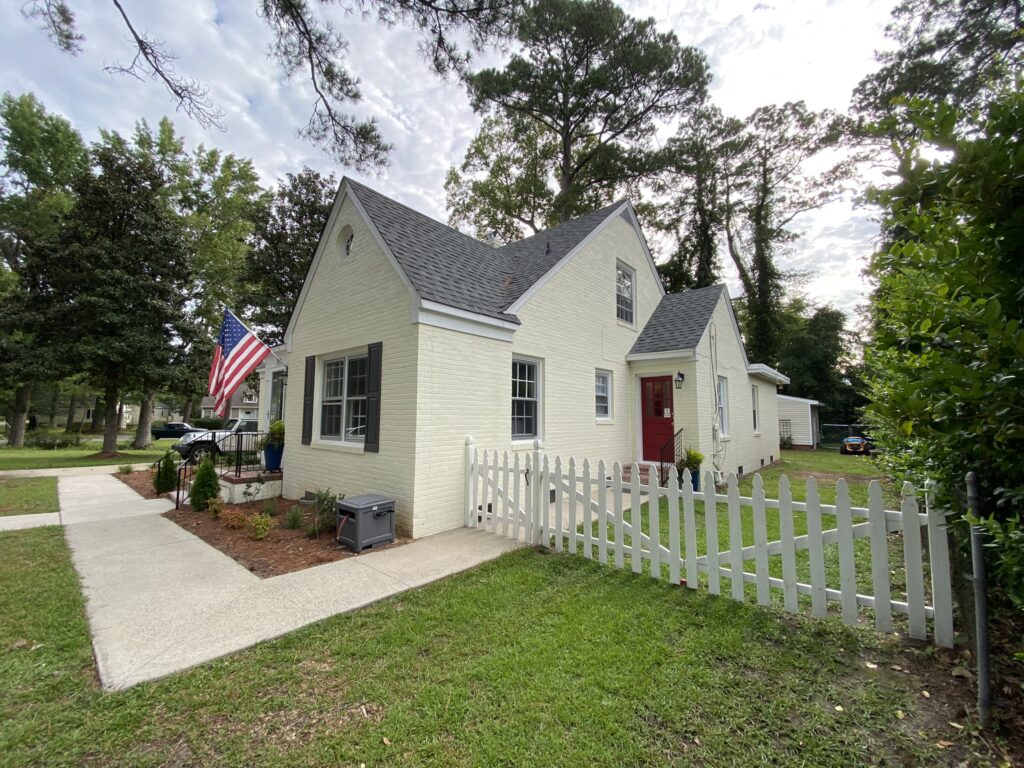 GS HAIR is located near Raleigh, NC.  Our hair studio is inside a 1940s Cape Cod-style home in Old Smithfield, NC.  We have a private entrance just for you to the South (right side), of our front door.  The home was once owned by Robert P Holding Jr. of First Citizens Bank fame. Later, it served as the Parson's residence for St. Paul's Episcopal Church.  We walk past the church on our River Walk in the evenings.  I photographed the doors to St. Paul's Church, on one of those walks.  Our logo inspiration was born from the color of the church doors.

Zoning, Licensing, and Equipment
Our new studio has its paperwork in order.  Greg's Cosmetology License has been transferred to North Carolina.  The City of Smithfield gave us permission to work from our home.   Our new shampoo bowl has been installed.   And our new salon chair has been delivered.  We received our establishment license from the Board of Cosmetology, with an 'A' grade on our first inspection.   This is our 3rd salon install, the 4th if you count a major remodel, so a private studio is pretty easy for us.  We hope that you'll feel comfortable and safe here.
Provenance
For those new to GS HAIR, we are from Sacramento, CA.  We are named after Greg Saumure, our founder.  For over a decade, we owned Sacramento's largest private salon.   We are happy and grateful to join our family in the area, including 7 beautiful Grandkids.
Products
We're always researching and testing new product lines.  So far we've committed to one of our established lines, Hair Phix.  Hair Phix was developed by Elan Sassoon's chemist, Rob Guimond.  Elan is Vidal Sassoon's son.  We have also added some Malibu Wellness products.  Malibu Wellness was originally developed for swimmers, to remove the 'green hair' syndrome.  Our clients favored the line in the summer months when chlorine and sun would damage the hair.  We discovered it also helped remove hard water deposits.  We also carry the Bosley line of shampoo and conditioner to combat hair loss.  We use all of these lines personally.
About GS HAIR
GS HAIR's namesake, Greg Saumure is a Vidal Sassoon Graduate (Santa Monica)- Master Stylist, and Colorist. He has over 30 years of experience behind the chair as a stylist, colorist, educator, and owner of one of Sacramento's Best Salons. He has launched the careers of hundreds of California stylists through his rigorous training and education program.  Greg brought his salon and his best colorist to North Carolina in 2021.  Come see us soon! 
Read more about Greg Saumure here.  
Check out dramatic before and after videos of Greg's work on our YouTube Channel here.
#vidalsassoon #haircolor #raleighsalon #raleighbestsalon #haircut #gregsaumure #gshair #blonde #brunette #redhead #smithfieldnc #hairsalon
GS HAIR is now located near Raleigh, NC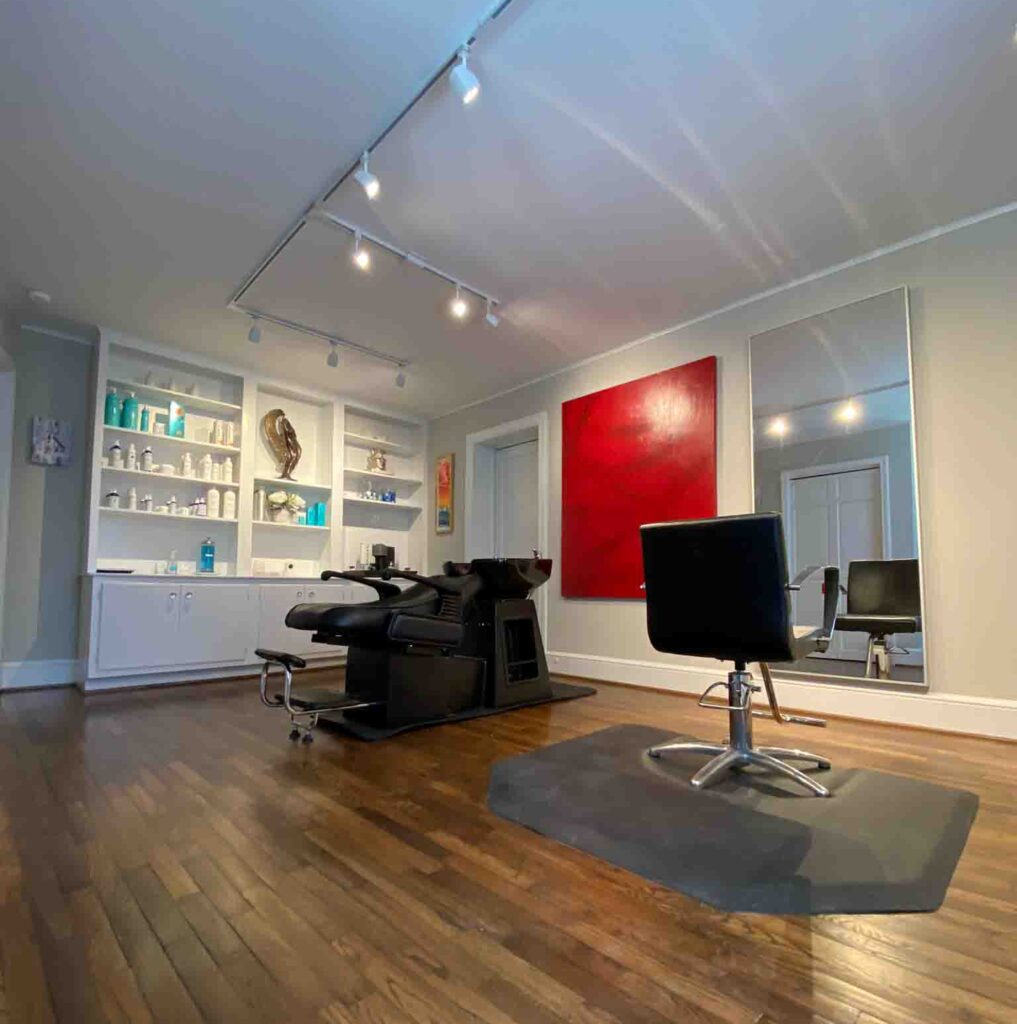 The Saumure Family
We followed our family to North Carolina in 2021. Then, opened a small studio in our home in 2022. We can't wait to meet you!
GS HAIR
719 S 1st Street
Smithfield, NC 27577
Call Today (916) 838-4642
By Appointment
Monday – Friday 10 to 7
Saturday 11-4
Closed Sunday