Revitalash's Gayle Brinkenhoff Dies at 57
This article is from August 2019. 
I found this notice finishing up a blog article that included information about Revitalash.  We often explain that Revitalash was created by a man whose wife was suffering from the effects of chemotherapy and radiation, as a result of breast cancer.  Sadly she lost her battle in July 2013.  From the Revitalash website below:
"Sadly, Gayle Brinkenhoff, Co-Founder of Athena Cosmetics, passed away on July 12, after her heroic battle with metastatic breast cancer.  She was an inspiration to many cancer survivors, exemplifying that it is possible to live a full, meaningful, passionate life, even in the face of a fatal diagnosis.  Her courage, empathy, authenticity, and sense of humor will be painfully missed by all who knew and loved her.  Gayle was the inspiration for her husband, Michael Brinkenhoff, M.D., to create the company's ground-breaking cosmetics brand, Revitalash.  She is also credited with naming the brand, once explaining that Athena's products revitalize the mind, body, and spirit.  Gayle was instrumental in building Athena Cosmetics and establishing the values that are at the heart of the company today.  Gayle's passion for philanthropy has become a cornerstone of Athena's guiding principles."
We enjoy her products and tell her story, but never knew her condition was fatal or that she had passed.  She truly left a beautiful legacy that has improved lives.  The GS HAIR family wishes to extend our deepest condolences to those close to her.  May she rest in peace and shine down on us knowing that she made a difference in so many people's lives.
About GS HAIR:
GS HAIR's namesake, Greg Saumure is a Vidal Sassoon Graduate (Santa Monica)- Master Stylist, and Colorist. He has over 30 years of experience behind the chair as a stylist, colorist, educator, and owner of one of Sacramento's Best Salons. He has launched careers of hundreds of local stylists through his rigorous training and education program.
#vidalsassoon #haircolor #sacramentosalon #sacramentosbestsalon #haircut #gregsaumure #gshair #thinninghair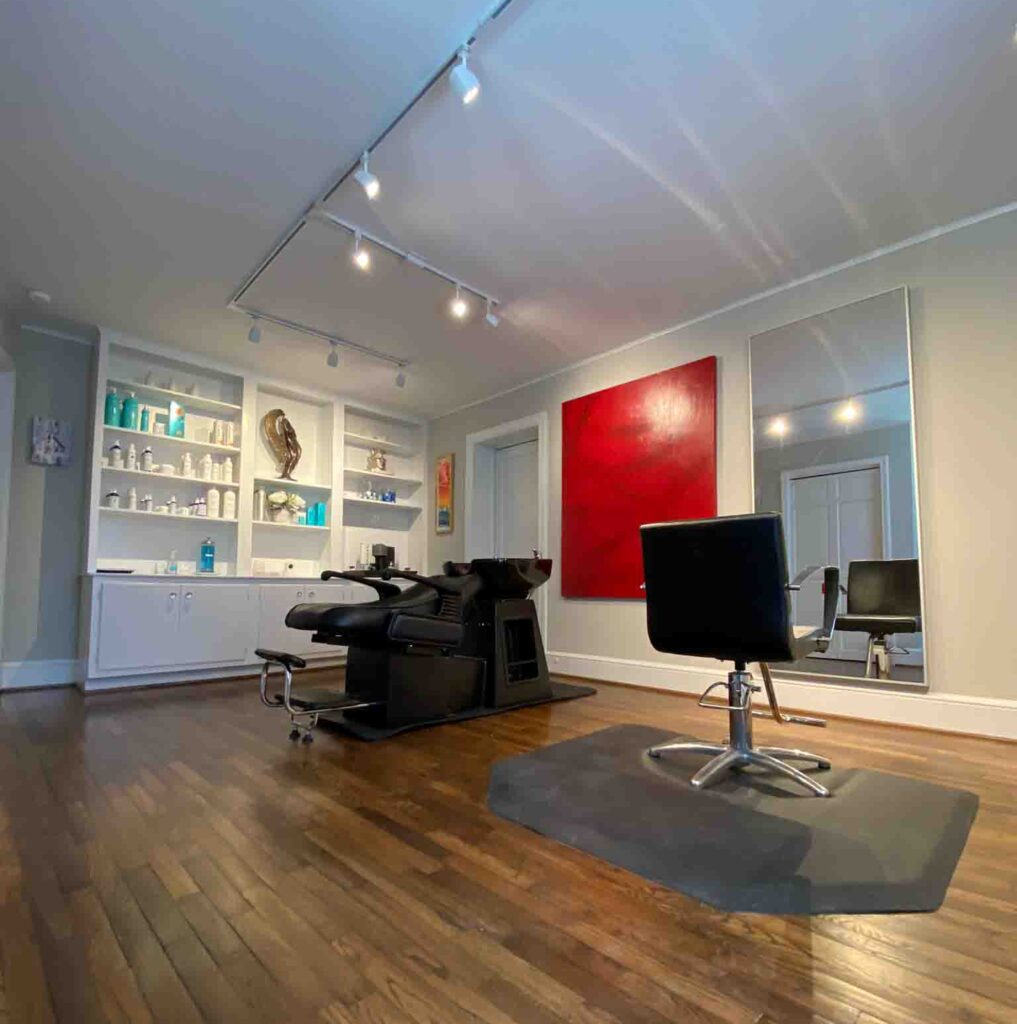 The Saumure Family
We followed our family to North Carolina in 2021. Then, opened a small studio in our home in 2022. We can't wait to meet you!
GS HAIR
719 S 1st Street
Smithfield, NC 27577
Call Today (916) 838-4642
By Appointment
Monday – Friday 10 to 7
Saturday 11-4
Closed Sunday